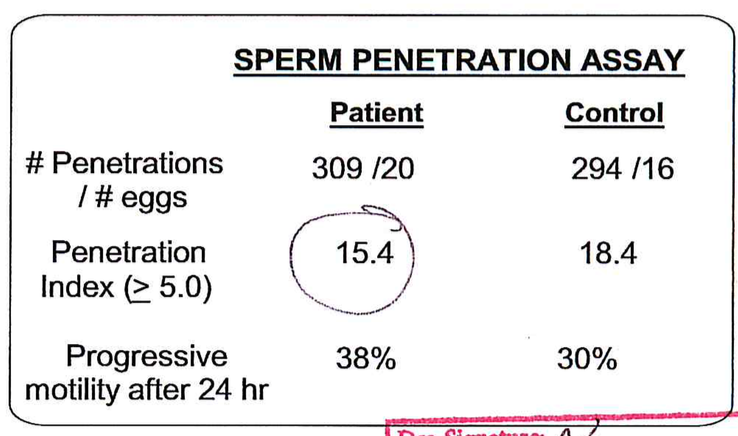 As I mentioned before, I recently completed a sperm penetration assay. And wouldn't you know it, I managed to impregnate a bunch of hamster eggs. OK, not really, but the results look good, and my sperm did indeed penetrate the eggs.
I'm not sure how to read this: did 309 sperm penetrate 20 eggs? or did 309 sperm go into the test, and 20 eggs were penetrated? (If you know, leave a comment)
The results are good, and I'm happy with that.
Oh, also my sperm concentration is 172 million/mL. I don't mean to brag, but well, normal is somewhere around 20. So yeah, I'm bragging. Afford me these little wins, please.